Dancer Class Champions!
The Ryerson New Media robot God Willing, it Will All-Stop Soon danced a victorious duet with pilots Dan and Sarah at the 2006 SUMO robot challenge. The robot, a legged and wheeled device, took the form of the newly renovated Sharp Centre for Design on McCaul St. (Toronto). It was controlled by sensors on the soles of the human-dancer's shoes and by tilting the plastic frame carried by Sarah and Dan.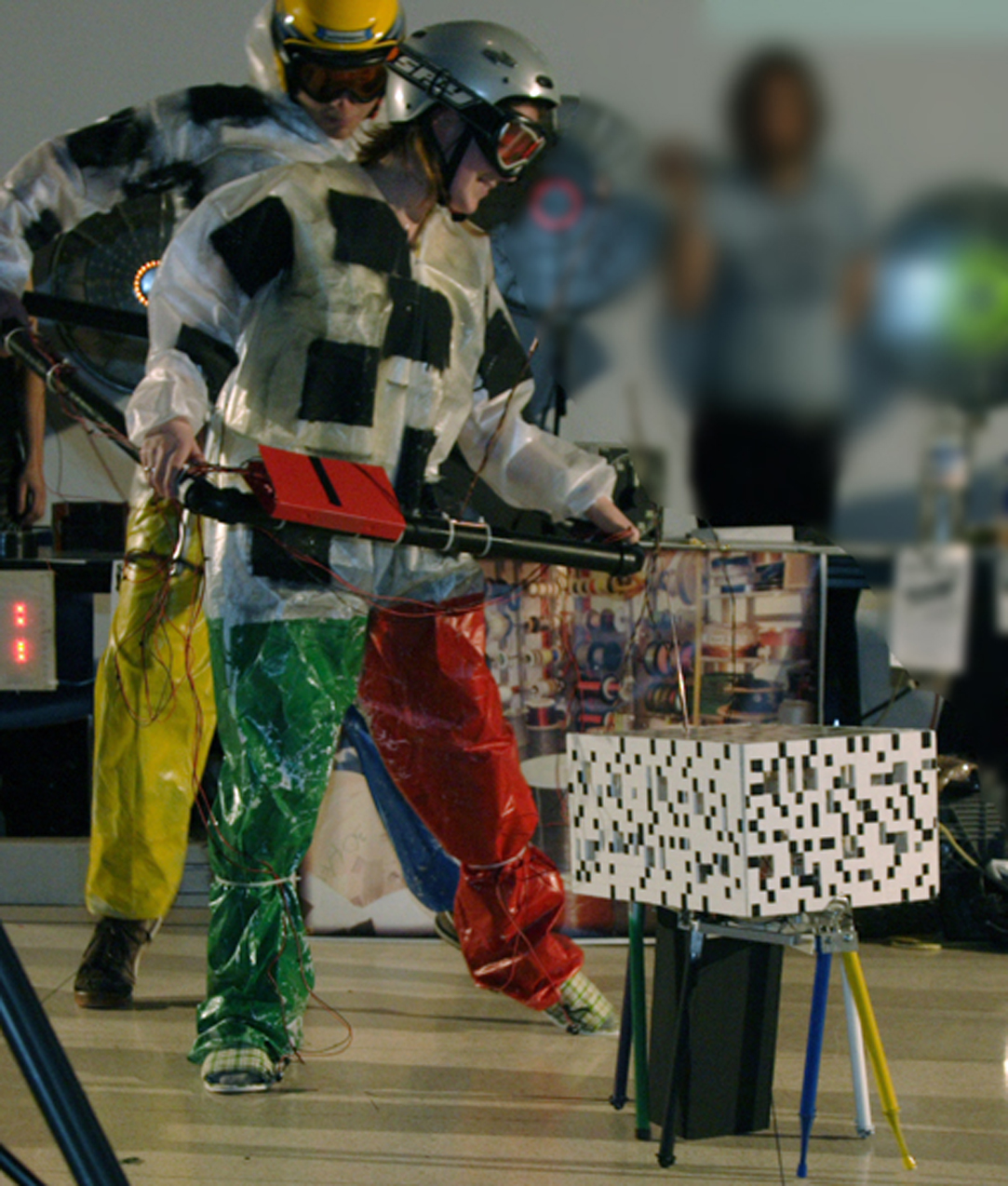 Sarah and Dan bust-a-move.